BEST FINE ART PHOTOGRAPHER
Awarded in 2019
Master photographer Mike Jensen covers landscapes and educational classes on the artform of photography in multiple locations in America and abroad. Shooting with intent and purpose is a major part of Mike's photography philosophy. As he describes it, "To be a purposeful photographer you have to get up early a lot, and stay up late a lot and continue to go back until you get the shot you envision. You have to study the weather, the skies, the stars, the moon as well as the effect of the light on the terrain and other features."
The artwork generated by his focus and intent takes us on journeys from the Serengeti to downtown Kansas City, the West, Florida and beyond. His emphasis is on a true-to-life color palette that's rich and brings out fine landscape details, such as flowers, sky tonal ranges, and more. Mike's long-exposure night photography is also striking, taking advantage of the lack of light pollution in the remote areas of the US to showcase the Big Dipper, the Milky Way, and other celestial wonders normally hidden from urban dwellers."
In 2020 Mike began taking more deep sky photographs as well, and is now heavily in to Astrophotography as well as the more traditional land based images!
Mike judges competitions from many states as well as regional, national and international areas. He has undergone rigorous judge training as well as using his many years of experience and knowledge.
~ PEERSPACE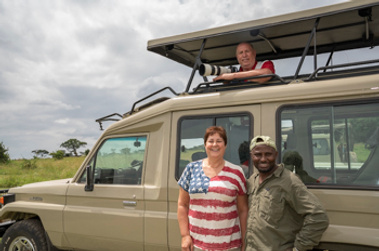 More About Mike Jensen
Not only are we extremely blessed to have lived in many beautiful areas of the world to photograph, but within several hours to less than a day's travel is some of the most breathtaking scenery in the United States and the world. After spending the last 15 years living in both the Northwest (Bend, Or.) and the Southwest (Albuquerque, NM) , the midwest (Kansas City) Mike and his wife Cindy have settled in Port Charlotte, Fl so they can be involved in nature and wildlife twelve months out of the year.
For over 15 years, Mike Jensen has been a master level professional photographer.
Mike and Co-Owner Cindy Jensen reside in Port Charlotte, Fl where they can be close to nature and wildlife twelve months of the year Mike has been taking photos almost all of his life, starting at age 8 with his mother's Brownie camera. After spending a number of years in "corporate life" Mike became consumed by digital photography in 2001.
Since 2001 Mike has amassed an amazing collection of award winning landscape & wildlife images as well as provided photography services for Builders, Realtors, High School Seniors, Families, Weddings and Professional Portraits. Recognizable among his clients are Amazon and Apple.

I am an experienced teacher in Photography, Photoshop and Lightroom. I also write for many local magazines, newspapers, blogs and have authored several books.
Along the way many people have taken the time to mentor and teach Mike so he endeavors to give back with his skills.

One of the ways of giving back is through teaching. Since 2009 Mike has taught Photography, Photoshop and Lightroom at the collegiate level as well as by community lectures, presentations, workshops and classes.
Mike also presents programs, lectures and critiques for local Camera and Photo Clubs as well as community competitions.

Of teaching Mike says "The true joy of teaching photography is in the field. This is when you can get your student into the moment and get instant results leading to an image they always wanted to be able to create."
"I take tremendous pride in taking a mentoring approach to my workshops, tours, lectures and classes! I try to offer the BEST VALUE of any photography workshop or class!"
~ MIKE JENSEN
A Few Tips
"If you are a photographer seeking challenges and knowledge, I welcome you. I am ALL ABOUT teaching beginners and knowledge seekers! I believe that we are never too good to learn from others and as such, I am a frequent taker of workshops and classes from my mentors! I am a strong believer that we don't need the newest gear to learn photography. Something in the last 3 years will do. Your best photographs will come after learning how to use every knob, button and dial on your camera! Do that before buying that new camera!"
Also, don't be cheap on editing. LEARN IT! I recommend Lightroom and Photoshop. The deal ($9.95/month) Adobe offers is too good to pass up for the best photo editing software available! On One is a good option also. I have been a Beta tester for all three for years!
I hope you'll find my workshops and classes fun and informative! More than that, I hope to make another friend who is a photographer!
TEACHING | INSTRUCTING | LECTURES | WORKSHOPS
Mike has taught Photography, Photoshop and Lightroom at the collegiate level as well as in his own workshops, classes and tours for many years! Mike has also been a frequent lecturer for local Parks & Recreation Districts, Senior Centers, Camera Clubs, Chambers of Commerce, Rotary Clubs and Galleries. Please feel free to use the contact page to request a speaking engagement.
EDUCATION IS ALWAYS A PRIORITY
Along the way, Mike wanted to give back and decided to teach Photography, Lightroom and Photoshop at the local high schools and community colleges. His favorite job there was volunteering to mentor local high school students with graduation as their mutual highest priority. Mike had a 100% graduation rate!
Convinced that education is the key to success, Mike was first appointed and then ran for and was elected to the Board of Education in Oregon where he served for five years.
BOOKS MAGAZINES | NEWSPAPERS | BLOGS
Mike also writes monthly articles for local and regional magazines, newspapers and blogs. In 2013 Mike authored a book on Photography in Oregon and he is working on several other books, a 2nd edition of the Oregon book as well as a book on his experience as the Artist in Residence at Crater Lake National Park.
In 2014 Mike Jensen was awarded the prestigious Artist in Residence position with the National Parks Service. As an "Artist" he is welcomed into the parks and is given "free reign" of the park to photograph. Mike has worked with many National Parks to enhance the knowledge of how visitors can photograph the parks.
Over the years, Mike has been a frequent contributor to many local magazines, newspapers and blogs.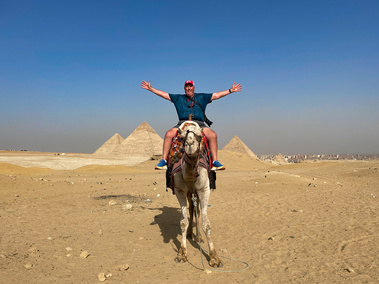 CONTACT MIKE
Email is usually the best way to contact me, even if I'm riding a camel in Egypt I can usually get to my email. I typically respond within 24 hours. Hope to hear from you!